Welcome To The Banning Ranch Conservancy
Banning Ranch is a 401-acre area of wetlands and coastal bluffs in West Newport Beach where the Santa Ana River meets the Pacific Ocean.  It is the last large parcel of unprotected coastal open space remaining in Southern California, and is the central element of the proposed Orange Coast River Park, which, when realized, will achieve a significant linkage of open spaces and wetlands.  Banning Ranch supports a mix of coastal wetland, riparian woodland, coastal bluff sagescrub, shortgrass grassland, and vernal pool communities that are without parallel anywhere in Orange County.
At least six wildlife species listed as threatened or endangered have been documented on Banning Ranch: San Diego Fairy Shrimp, Light-footed Clapper Rail, American Peregrine Falcon, Least Bell's Vireo, California Gnatcatcher and Belding's Savannah Sparrow. In an era where nearly all remaining privately owned open space in Orange County is being developed, Banning Ranch is truly a gem and deserving of being called "Nature's last stand."
Banning Ranch News
HOORAY! HOORAY!
Saturday evening, November 2nd, the Banning Ranch Conservancy celebrated the 20th Anniversary of the effort to Save Banning Ranch at a gala in Newport Beach. The event was a great success thanks to all of you who attended, participated, donated auction items and have supported us in so many ways over the years.
During the gala, three fantastic newsworthy announcements were made:
1) Executive Director Steve Ray announced that The Trust for Public Land (TPL) has partnered with the Conservancy to acquire the entire Banning Ranch from the current owners. Paolo Perrone of TPL informed us that negotiations have been ongoing for sometime and that significant progress is being made.
2) A renowned group of designers, planners, architects and engineers has partnered with the Conservancy to realize the vision that we have for the future of Banning Ranch.
3) Frank and Joann Randall is a Newport Beach couple who have previously contributed financially to the Banning Ranch Conservancy. They are strong supporters of our vision for Banning Ranch. Frank, a retired businessman and active investor and philanthropist, announced a new donation of $50 MILLION ($50,000,000) for the acquisition of Banning Ranch!!!
The celebration ensued! And it's still going on. Feel free to join us!  Thank you for your continuing support.
Banning Ranch Conservancy
Board of Directors
WHAT YOUR SUPPORT ALLOWS US TO DO
NEWS / MEDIA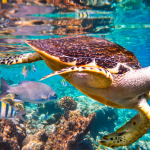 UN Report: Nature's Dangerous Decline 'Unprecedented'
Species Extinction Rates 'Accelerating.' One million species threatened with extinction.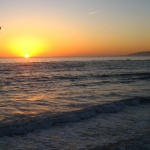 An Historic Win for California's Coast and Ocean
The passage of Proposition 68 shows that voters can and will unite to preserve our future and natural resources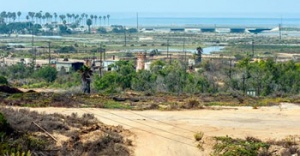 $1.25 million settlement reached in Newport's Banning Ranch development dispute
The conservancy that successfully sued to block the Banning Ranch coastal development in Newport Beach will receive $1.25 million in legal fees from the developer…