HELP GROW THE CAUSE. BECOME A MEMBER!
15

% of our goal
OUR GOAL: 300 New Members!
Welcome To The Banning Ranch Conservancy
Banning Ranch is a 401-acre area of wetlands and coastal bluffs in West Newport Beach where the Santa Ana River meets the Pacific Ocean.  It is the last large parcel of unprotected coastal open space remaining in Southern California, and is the central element of the proposed Orange Coast River Park, which, when realized, will achieve a significant linkage of open spaces and wetlands.  Banning Ranch supports a mix of coastal wetland, riparian woodland, coastal bluff sagescrub, shortgrass grassland, and vernal pool communities that are without parallel anywhere in Orange County.
At least six wildlife species listed as threatened or endangered have been documented on Banning Ranch: San Diego Fairy Shrimp, Light-footed Clapper Rail, American Peregrine Falcon, Least Bell's Vireo, California Gnatcatcher and Belding's Savannah Sparrow. In an era where nearly all remaining privately owned open space in Orange County is being developed, Banning Ranch is truly a gem and deserving of being called "Nature's last stand."
Banning Ranch News
JUNE 5, 2018:  MIDTERM ELECTIONS! 
Mark your calendars and vote YES on Prop 68.  This amazing State Parks Bond will be on the June 5th midterm ballot.  How's that for perfect timing?  It has enough money to buy Banning Ranch and to protect our parks and open space throughout California!
Last year, the Newport Beach City Council voted to vacate all Banning Ranch development approvals, freeing us to focus on buying Banning Ranch!  Prop 68 will allow us to achieve this next great goal.  If you share our vision for the future of Banning Ranch, VOTE YES ON 68.
The Banning Ranch Park and Nature Preserve.  The dream is real.  The future is now.  Become a part of it.  Join the Banning Ranch family!
WHAT YOUR SUPPORT ALLOWS US TO DO
NEWS / MEDIA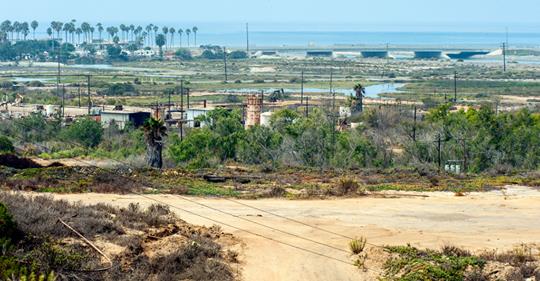 $1.25 million settlement reached in Newport's Banning Ranch development dispute
The conservancy that successfully sued to block the Banning Ranch coastal development in Newport Beach will receive $1.25 million in legal fees from the developer…

The Battle Over Banning Ranch Isn't Done.
"What's the developer's next move?"
Banning Ranch Conservancy wins California Supreme Court case.
"The unanimous decision was another major setback for the project, which was denied in 2016 by the California Coastal Commission."