BANNING RANCH CONSERVANCY BOARD OF DIRECTORS
Terry Welsh, M.D.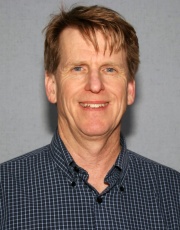 Terry Welsh is a physician and dedicated coastal open space activist. After working with the Bolsa Chica effort, he founded the Sierra Club Banning Ranch Park and Preserve Task Force and has served as its chairperson since 1999. He has served as president of the Banning Ranch Conservancy since its creation in 2008. Terry can also be reached at (714) 719-2148.
Suzanne Forster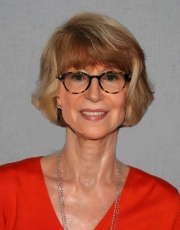 Suzanne Forster is a New York Times best-selling author of over 40 novels, as well as a teacher, lecturer and conservationist.  She's a twenty-five year resident of Newport Beach who lives on the perimeter of Banning Ranch, enjoys its riparian beauty and abundant wildlife on a daily basis and is dedicated to preserving it as open space for future generations.
Debby Koken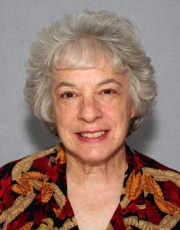 Debby Koken has been involved in efforts to preserve Banning Ranch for the last 10 years.  She is also a Life Member of the Sierra Club, a supporter of the Society for the Protection of Nature in Israel, and is a graduate of the Back To Natives/US Forest Service Restoration training.
Carol Lind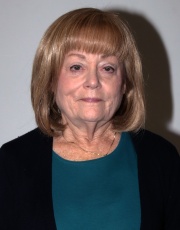 Carol Lind earned her B.A. from Pitzer College where she first became interested in protecting and preserving the environment.  Carol's professional career has been as a consultant in residential real estate and she recognizes the need to create sustainable neighborhoods which are appropriately sized and designed to exist in concert with the natural habitat and community infrastructure.  She is a long-time member of the Sierra Club and has long supported a myriad of environmental groups & causes.  Carol's family has been involved in West Newport for over sixty years.   As such, it is only natural that Carol's environmental concerns would focus upon the future preservation of the natural habitats of the Banning Ranch.
Cynthia D'Agosta
Cynthia D'Agosta recently retired from a 30+ year career as a Landscape Architect and Urban Park Planner. Her most recent position was with the City of Costa Mesa, serving as the Fairview Park Administrator. During her career, Cynthia led efforts to preserve urban open spaces and facilitate community participation in the complex coordination processes required to plan for these lands. Her work has brought together multi-jurisdictional entities, regulatory agencies, elected officials, NGO's, and a variety of stakeholders in multi-year planning efforts. She has conducted Master Plan facilitation and Project Management for the Los Angeles and San Gabriel Rivers as the River Division Chief for MRCA and Senior Park Planner for LA County Parks; been a Park Planner at Acadia National Park, Maine; filled the role of first Executive Director for the San Francisquito Creek JPA, Menlo Park; and has led two CA non-profits.
Cynthia is a native Californian and currently a resident of Costa Mesa. She is a graduate of UC Santa Cruz in Community Studies, Biology, and Sculpture, and holds a Master's Degree in Landscape Architecture from Harvard Graduate School of Design.
Rick Huffman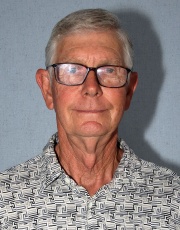 Rick Huffman grew up in Newport Beach and now lives in Costa Mesa with his wife, Cynthia.  Rick has been involved in supporting the preservation of Banning Ranch, attending numerous Coastal Commission meetings from Morrow Bay to Chula Vista.  Rick serves on the board of the historic Hortense Miller Garden and House in Laguna Beach, the Bikeway and Walkability Committee of Costa Mesa, and is treasurer of Costa Mesa First, which supports smart growth policies in Costa Mesa.
Diane Silvers, Ed.D.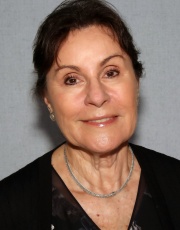 Diane Silvers has an Ed.D. from the University of La Verne and an MBA from Pepperdine University.  She is the President of World Wings International (LA/OC Chapter), a philanthropic organization with 32 chapters worldwide.  She has taught as an Adjunct Professor at UCLA, UCI, UCSC and at community colleges.  Diane has presented her research about Servant Leadership in the United States and Canada, is a native Californian and has been a resident of Newport Beach since 1975.  She is committed to helping preserve the natural beauty of Banning Ranch.
BANNING RANCH CONSERVANCY CONSULTANTS
Melanie Schlotterbeck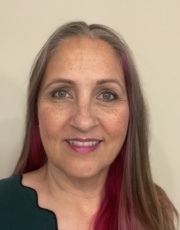 Melanie Schlotterbeck is a longtime conservation advocate with a specialty in protecting Southern California natural lands. She brings the unique skill of working toward a common goal with non-traditional partners; local jurisdictions; natural resource, planning and transportation agencies; and the public to protect important areas. Locally she has been involved in the conservation of thousands of acres—and there is always more to do! You may find her on local trails or camping under the stars!
Paul Waggoner
Community Engagement Coordinator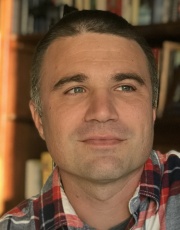 Paul advocates for mental health and ecosystems in his software development businesses. MA in Linguistics, with focuses on sociology, he's a Southern California native with lifelong passions for preserving the precious ecosystems here and around the world. He's spent most of his free time exploring through snowboarding, surfing, climbing, and camping. Paul works to see the remaining habitat preserved for the recovery of biodiversity and to help recover a balance between the natural world and the human species.